Either
Join the Community via the Link below :
https://chat.whatsapp.com/FBN8Nzqmzli6qZKSvjTSow
or
Scan the QR Code to Join the Community: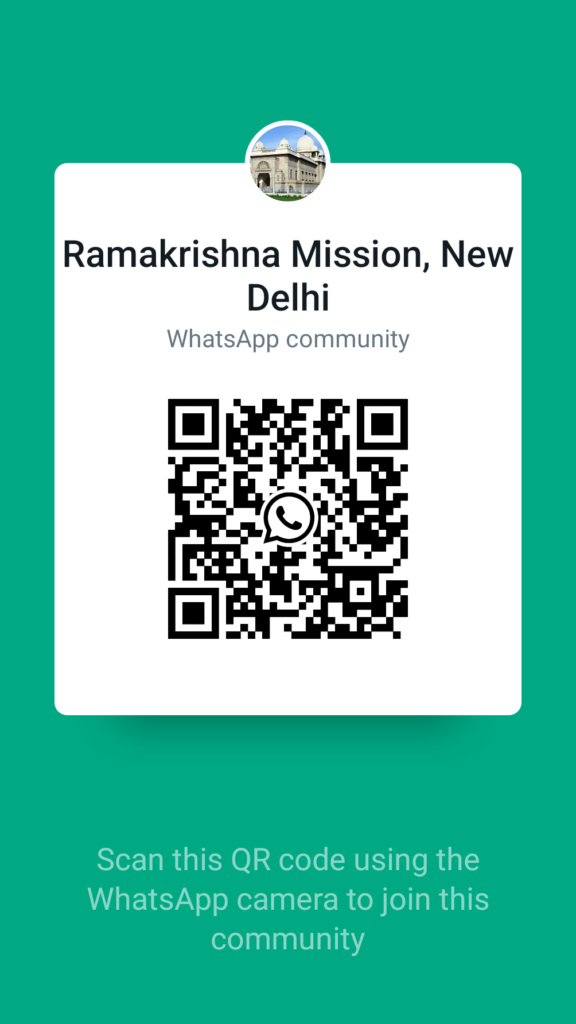 Steps to Scan the QR Code:
1) Open WhatsApps
2) Tap 3 dots at the upper right corner
3) Tap "Settings"
4) Tap QR code Icon on the right side of your name
5) Tap "Scan Code"
6) And Scan the QR Code and Tap "Join group"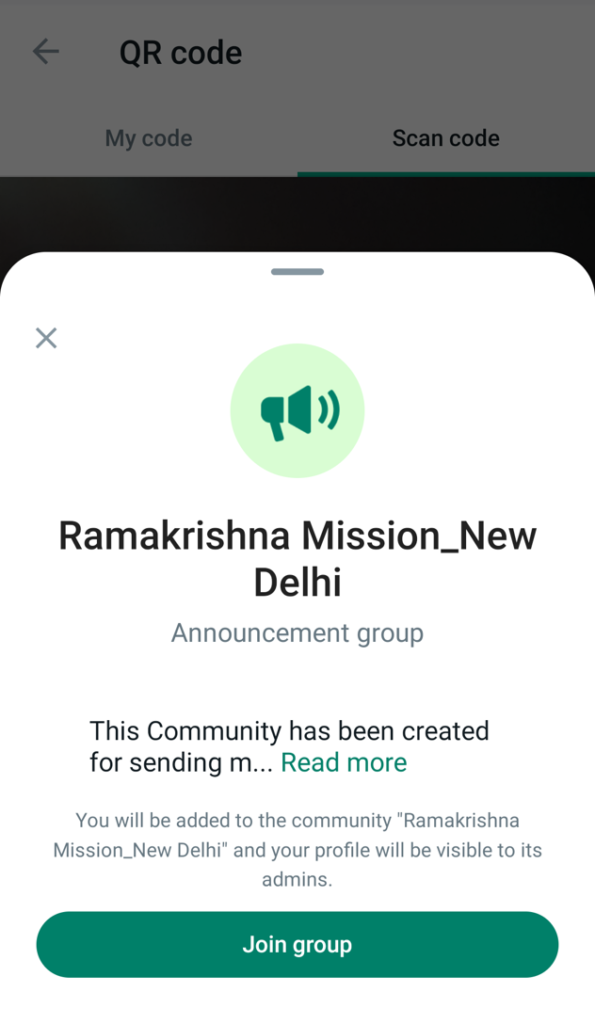 This Community has been created for sending messages from Ramakrishna Mission, New Delhi. Joining this, you will receive intimations regarding the upcoming programmes of Ramakrishna Mission, New Delhi through Whatsapp messages from this Community.
Note: No WhatsApp Phone Calls or messages will be answered.
Contact us on:
Tel.: (011) 45626785
Email: [email protected]